GS 200
Greenseal 200 is a brush or spray applied coating for waterproofing and protection of concrete or sand / cement render. Greenseal 200 is cement based supplied in powder form and formulated from Portland cement, fine quartz sand and active chemicals.
CALL US 0913 404 017 - 0985 406 777 NOW
The chemicals require the presence of water in the capillaries in order to penetrate and from sealing crystals.
Area of applications:
Although surface applied, Greenseal 200 is not just a painted membrane. The special active Greenseal chemicals penetrate and become integral with the concrete and is not merely a coating which can be easily damaged. No special protective system is necessary (as in membrane waterproofing systems) when back filling is under way. Greenseal products tolerate water and therefore substrates do not have to be specially dried out before the application can be made – as with most solvent based resin systems. In fact Greenseal must always be applied to damp surfaces and can be applied to surfaces weeping with water even against high water pressure.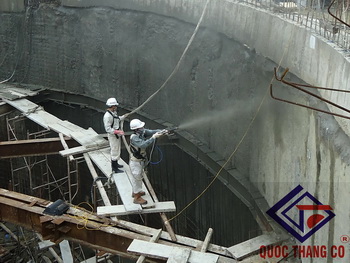 Greenseal 200 slurry applied to inside or outside surfaces will provide total protection to the concrete. Should the wall develop shrinkage cracks, the unique qualities of Greenseal react with the moisture to seal off the leakage even against high water pressure.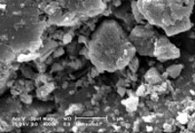 Underground waterproofing material